A Seamless Selling Experience
Your home is your most valuable asset. When it comes time to sell, you want to be sure you are working with a real estate professional who has the expertise needed to get you top dollar for your home efficiently and effectively. We will work with you to position your home on the market in a way that ensures your sales experience is as stress-free and profitable as possible.
Getting Ready to Sell
Before putting the sign on your lawn and advertising your home, there are a few key steps you can take to make your home more sellable for which we can coach you through.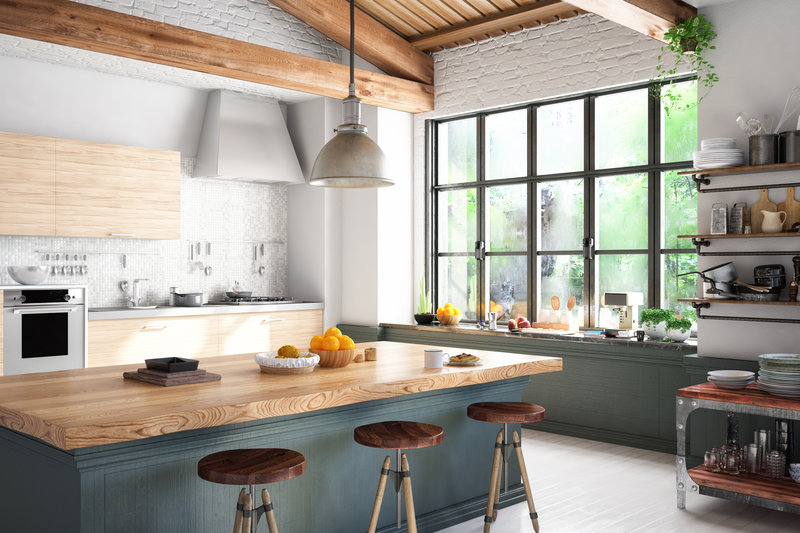 1. Remove the clutter
Imagine what your home would look like if you removed half of your belongings. In order to make your home more appealing to buyers, it's important to eliminate personalized items, as well as excess furniture and decorative features. Less is more. A minimal design with few distractions will help buyers see themselves in the space.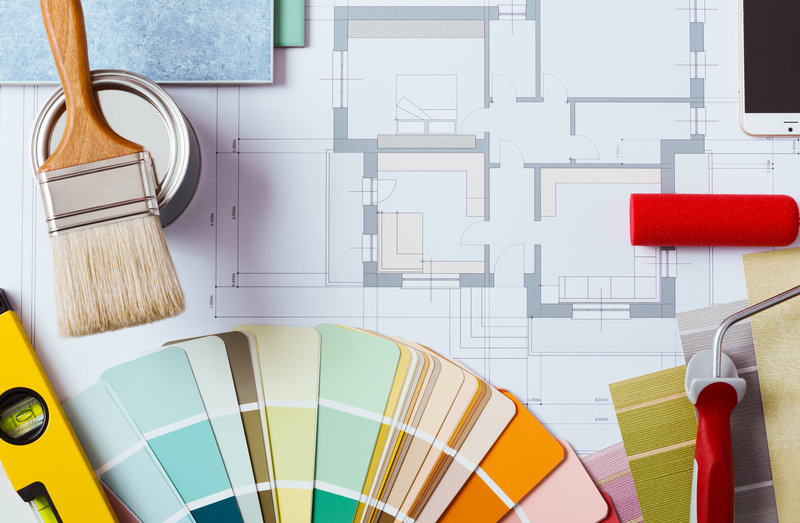 2. Patch and paint
Pride of ownership is a key selling feature, and you can demonstrate yours with simple fixes to leaky faucets, running toilets or squeaky doors. Adding a fresh coat of paint to the walls, using neutral colours, is also a good idea. It's a relatively quick and cost-effective way to make your home feel bigger, brighter and more welcoming.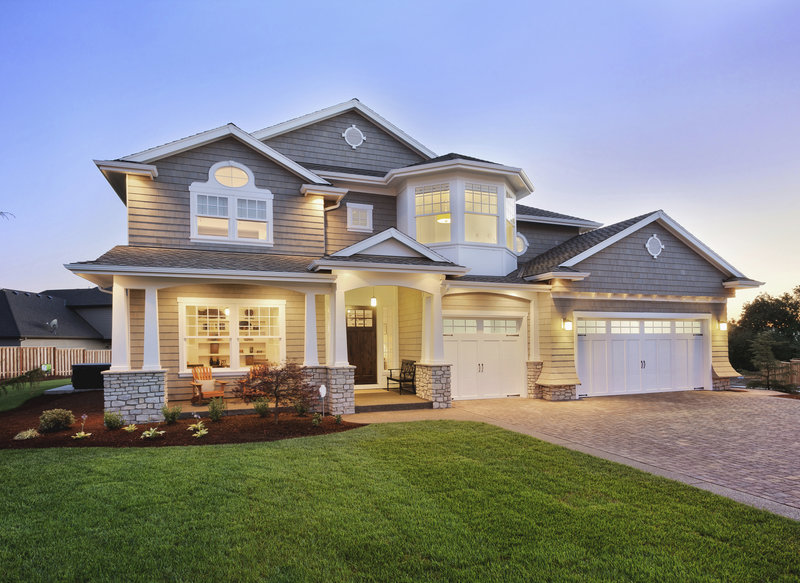 3. Spruce up the curb appeal
The outside of your home is what potential buyers see first when they pull up to a viewing, and we know how important first impressions are. Make sure the grass is cut, the yard is landscaped and the exterior looks well-kept.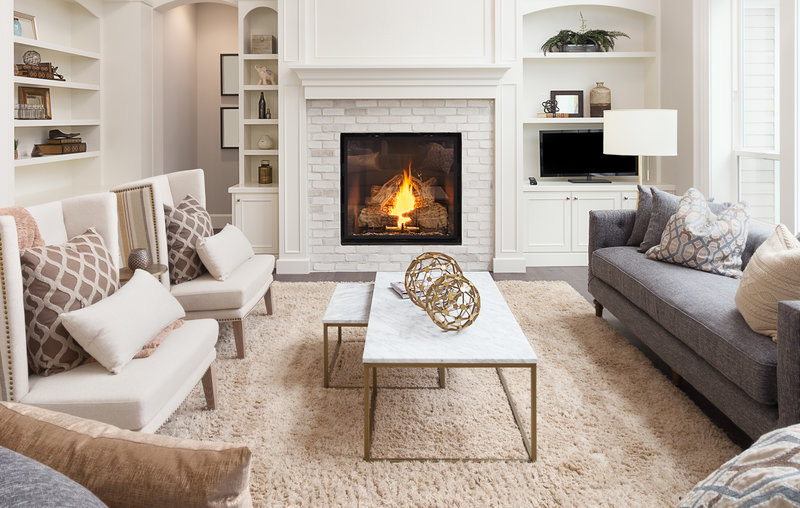 4. Stage your home
Studies show staging your home helps you sell faster and at a higher price point. Small changes can go a long way in making your home look Pinterest-worthy from every angle.
Why Work With Us?
When it comes to buying your perfect home, there are many steps and decisions to navigate along the way. By partnering with us, you can rest assured knowing we will:
Accurately assess the fair market value of your property so it sells fast and for maximum profit.
Use the latest marketing tools to make your home stand out from the crowd and find serious buyers who are ready to act.
Stay ahead of market trends and offer professional advice and guidance.
Connect you with the right professionals and resources.
Be transparent and accountable in supporting you throughout the entire decision-making process.
Negotiate on your behalf and put you in an ideal position when reviewing and accepting offers.
Ready to get started? Connect with us and let's talk about your goals for selling your home.
Testimonials
" First impression during the first phone call: AWESOME, responsive, smart, funny, knowledgeable, good listener, focused on requirements, agil, very supportive and many more very good impressions. Throughout our journey together we realized that we could not have picked a better agent. Kate is the most active and supportive companion during the search for a property and she is on duty 24/7. We have come to love her as an agent, a person and a friend. We would always recommend Kate with a lot of emphasis. The whole process went smoothly thanks to Kate's responsiveness and willingness to follow up. I am a project manager. I have certain requirements and expectations when dealing with professionals. Kate checks all 12 out of 10 stars. She always goes the extra mile. Her spirit, enthusiasm and sense of humor are an inspiration and an uplift to the mind even in difficult situations. "
- Christian Pawlik, Sauble Beach (Buyer)
" Kate knew the market and was interested in finding me the right property to suit my needs. She did not pressure me but was honest and straight-forward when it came to assessing the market and her advice definitely tipped the balance in my favour as I ended up, quite literally with the house of my dreams because of her. "
- Jen - Meaford
" Kate was an absolute delight! She took the time to listen and get to know exactly what we were looking for and made it happen! Between checking out houses for us with a zoom call, to willing to look at homes when we couldn't make The 3 hour drive! We even put an offer on our place without even seeing it because we trusted Kate and she knew exactly what we wanted! Purchasing a home during Covid is not an easy task! Kate was always prepared and went above and beyond to find us a perfect home and was our biggest cheerleader when we got discouraged. Kate Is a seasoned representative with a wealth of knowledge and professionalism. "
- Bettina Alfano Stokes Bay Lions Head (Buyer)
" My fiancé and I had very specific needs for our house buying, and had no luck with other realtors in Grey County. After searching for months, we found Kate. Within one week she had almost 5 homes which would all of been a great fit. And she had us find our dream home, in an amazing location, for a great price, all under two weeks! We are beyond impressed with her extreme detail to meet exactly what we wanted. On a personal note, I typically find it very difficult to make small talk or communicate with people. I have extreme social anxiety. So going into working with a realtor was quite difficult for me. However, I had no issues with kate, which is very rare for me. She is very easy to talk to and not pushy at all. I will recommend her to anyone I know buying a home in the future. We are thrilled with our home. Overall, I'm Very impressed with her work ethic. "
- Erika (Buyer)
" We were so lucky to have found Kate Vanderwielen - she is the realtor of our dreams! As first time homebuyers outside of the city, we learned that house hunting can be exciting yet also intimidating, and at times quite stressful. My husband and I were eager to move out of Toronto and Kate made us feel so welcome and comfortable throughout the entire process. She made our lives so much easier with her amazing communicative skills ie never had to wait long to get a response, she always looked out for our best interests by making sure we were within our budget, answered any questions we had, and was extremely kind and patient when we looked at almost 20 houses before finding 'the one'. All of this during a global pandemic. On top of that, Kate is just a pleasure to work with and we wish we could just continue to shop for homes with her if I could! We wish we could keep Kate to ourselves for all of our home buying experiences, but she is too much of a diamond in the rough to keep her a secret. If you are looking for a realtor with integrity, patience, enthusiasm, and commitment to finding YOU your best home, look no further. Kate Vanderwielen can also be the realtor of your dreams. "
- EC (Buyer)
" "Kate Vanderwielen was the first respondent to an inquiry I made for a property in Owen Sound. I got a very positive impression of her after discussing my intention buying a property in Owen Sound, what I was looking for, and what my needs were. The first showing of several properties went already very well and I was impressed with Kate's knowledge, personality and professionalism. There was no need looking for a different agent as she was exactly the agent I had been looking for. For each property I received all necessary information and if there was something she did not know the answer right away, she got me the information quite quickly. Finally, I ended up buying a property I really like and thanks to Kate, the offer and other proceedings went smoothly and to my utmost satisfaction. I can recommend Kate not only to family and friends but anybody. If I ever need the help of an agent again for either selling or buying, I will contact Kate because I know she will do her best and make me feel like her most important client by taking any extra step necessary for a successful outcome." "
- Sascha Steib, Owen Sound (Buyer)
" It was very important to us to find an agent with local knowledge since we were from out of town. Kate Vanderwielen was exceptional in providing local real estate expertise, information about the community and helped us connect with local service providers. Kate Vanderwielen provided outstanding service to us during the recent purchase of our home. To start, she really listened to what was important to us and our family. From there, she able to narrow the options for us and found a home and community that exceeded our expectations. During the entire process, she provided fantastic and timely communication, always courteous, helpful and a pleasure to work with. Kate made this a very positive experience and we truly appreciate her attention to detail and the personalized attention she gave us. Fantastic experience and we will definitely be recommending Kate to friends and family! "
- Mary-Kay Lippert, Thornbury (Buyer)
" "We were new to the north country and to buying empty land; Kate came very highly recommended from some very dear friends. From the first moment we met Kate we were so impressed with her organisation and bubbly personality, she was such a pleasure to work with, and so refreshing . Her knowledge was awesome. She was a breath of fresh air for us that is for sure . When we first met Kate we had a busy day of looking at property we had sent her she made it so easy She had a binder with all the info she collected on each property and a map of where we were going I think the first day we looked at 9 or 10 properties and Kate was so patient with us, which we really appreciated but always got us all the info we required to make our final choice, she made it so easy and actually a lot of fun as well :) If you want to have to the best in the area ask for Kate She rocks !! "
- Patsy & Jim Fletcher
Previous
Next